Trang 1 trong tổng số 1 trang
Fined Digbeth venue 'tried to argue marquee event was outdoors'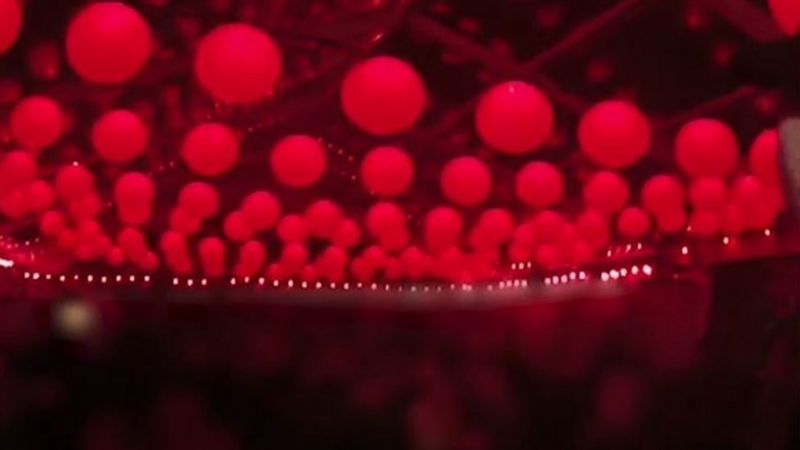 A venue has been fined £10,000, after trying to pass off an event in a marquee as being outdoors, police say.
At least 100 people were inside it at LAB11 in Birmingham, police said, many mixing or dancing without masks.
West Midlands Police said this was the fourth £10,000 fine it had handed venues or individuals in recent weeks.
LAB11 said it would temporarily shut. It added it had tried to create a safe environment
"for people who normally enjoy nightlife".
Officers were called to the venue on Trent Street in Digbeth on Saturday night.
Sgt Nick Giess, from Birmingham police's licensing team, said staff had tried to argue the marquee was an outdoor space.
He said the walls and roof meant it "did not fall into the same category as a beer garden".
Sgt Giess added some tables included people from different households, which is against tier two coronavirus restrictions.
"People were being allowed to freely move around without masks on and dance to really loud music," he said.
Before the pandemic, LAB11 hosted regular music and club events.
Its Instagram page shows a series of events planned around Halloween and the management said anyone with tickets
would be given a full refund.
LAB11 said despite investment and changes to the venue, the latest Covid restrictions, coupled with
"discussions with authorities" cast "elements of doubt over the legalities and practicalities of being open".
It said it would assess the viability of reopening "as and when" guidelines change.
Hosted party
On Wednesday, the force said a £10,000 fine had been issued to Dahlak Lounge on Hampton Street.
The city centre bar was putting lives at risk by ignoring guidelines, including hosting a 150-person party, it said.
Birmingham City Council said a licensing sub committee had temporarily suspended the licence for 28 days and that
a full review would carried out before a final decision was made.
The Local Democracy Reporting Service said the Castle Bromwich Hall Hotel, which hosted a funeral wake for up to
300 mourners, had avoided being stripped of its licence.
Police said it was one of a series of events there which broke Covid-19 restrictions.
Its manager was fined £10,000 earlier this month.
Councillors settled for imposing strict new conditions rather than remove its licence.
If you don't want to miss out on this, come and follow here. :
slotxo

lily9889




Tổng số bài gửi

: 27


Join date

: 28/09/2020



---
Trang 1 trong tổng số 1 trang
Permissions in this forum:
Bạn
được quyền
trả lời bài viết