Trang 1 trong tổng số 1 trang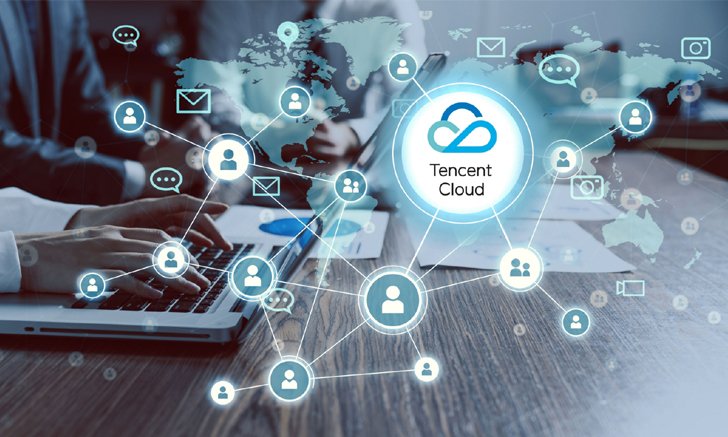 Tencent Cloud launches a "Free Credit" package to target startups - Thai SMEs, offering US $ 1,000 of Tencent Cloud Credit for free, with access to all product groups on the cloud platform of Ten. 6 consecutive months of cents *
Tencent Cloud, a cloud business group under Tencent World Internet Service Leader Move the game to penetrate the cloud market, accept business trends in the New Normal era, send a "Free Credit" package to target startups And small entrepreneurs (SME) give credit to use Tencent Cloud Credit worth 1,000 US dollars (or approximately 30,000 baht) for free.
For trying out the product And services On the cloud, a fully integrated Tencent smart platform Covering all product groups Ready to give customers the right to free trial of all groups of products for up to 6 consecutive months. * Interested operators can register for the privilege. Tencent.co.th From today until 30 November 2020
Credit that is open for Tencent trials Cloud for free Can be tried with both products. And services Tencent's intelligent platform covers all product segments such as Computing & Network, Storage & CDN, Big Data & AI, Mobile services & Messaging, Database, Video services, Cloud monitoring & Management, Security services and Total Domain services. It includes Infrastructure Services (IaaS), Platform Services (PaaS), Software Services (SaaS).
Mr. Chang Phu, Chief Operating Officer of Tencent (Thailand) Company Limited, said, "The outbreak that caused businesses Need to adapt to New Normal and stimulate the digital transformation that must turn to cloud technology to develop business potential to advance. And can compete in the market
Tencent Cloud as a Service Provider World-class cloud operating system Therefore want to support business sectors in Thailand, especially startups And SME, which is one of the main engine drivers of the national economy, can move to the New Normal era with full efficiency. We hope that this 'Free Credit' package will help local businesses to start the transition process. "
Data from the Gartner Market Databook 2Q20 Update by Gartner predicted that The global public cloud services market this year will grow 6.3 percent to an estimated $ 2579 billion, up from $ 2427 billion. Like in Thailand, Gartner predicts that public cloud spending in 2020 will grow 17.7 percent to a value of US $ 18.3 billion and to 25.2 percent. Worth approximately 2.29 billion baht in the year 2021 from the fact that various companies Turn to cloud services more so that businesses can operate with ease. And smooth during the epidemic
More details
slotxo
---
Trang 1 trong tổng số 1 trang
Permissions in this forum:
Bạn
không có quyền
trả lời bài viết