Trang 1 trong tổng số 1 trang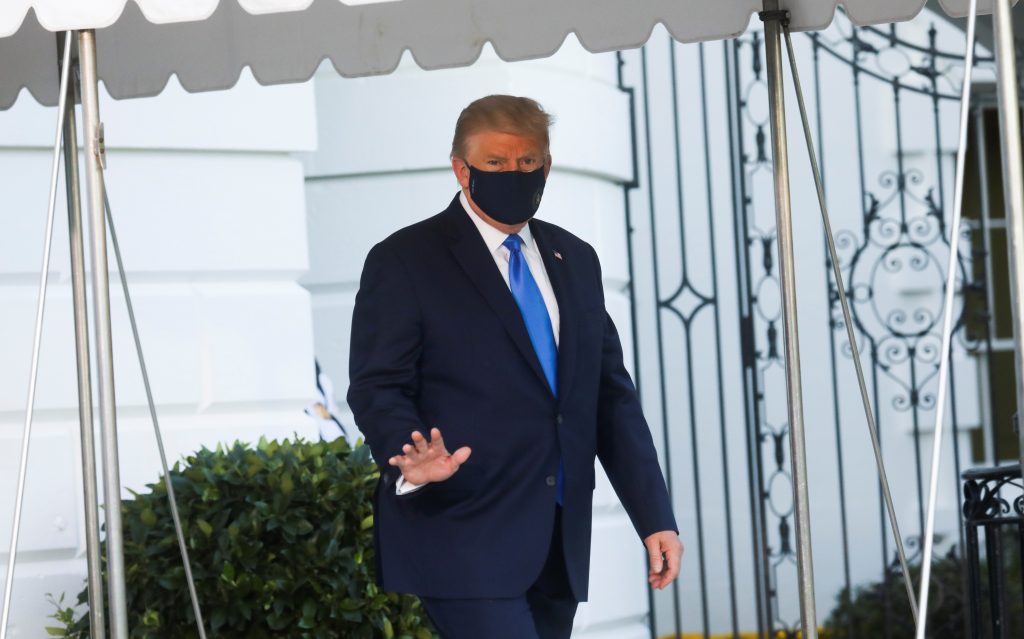 Image: Reuters
The White House revealed that President Donald U.S. Trump was admitted to hospital on Friday. As a precautionary measure After it is revealed that He is infected with COVID-19. Which has created a stir throughout the country While there is only one month left until the US Presidential Election Day on Nov. 3.
President Trump, 74, arrived at the Walter Reed National Military Medical Center near Washington. To rest and heal in the next few days
Masked President Trump raised a finger and waved at reporters as he left the White House. To travel to the military medical center by helicopter
"I think I'm still fine. But we'll make sure Everything will be fine, "President Trump said in an 18-second video posted on Twitter. He said his wife Melania, 50, also infected with COVID, was" Still very well "and expressed his gratitude for the support he and his wife received.
"I appreciate it and I will never forget to thank you," President Trump said.
Mark Meadows, Head of the White House Working Group, said: President Trump began to have a mild illness. After COVID-19 infection
However, Mr Meadows confirmed that President Trump will remain in office.
"Americans can trust that The President will remain in office. And I firmly believe You will recover from illness soon. "
Mr Meadows said.
Ms. Nancy Pelosi, President of the US House of Representatives, said Congress is preparing a plan to support President Trump's inability to carry out his mission. The plan will help to ensure that The government will still run the country continuously.
News details  
xo
---
Trang 1 trong tổng số 1 trang
Permissions in this forum:
Bạn
không có quyền
trả lời bài viết