Trang 1 trong tổng số 1 trang
realme unveils a new series of smartphones, realme narzo 20 Pro, powerful performance For gaming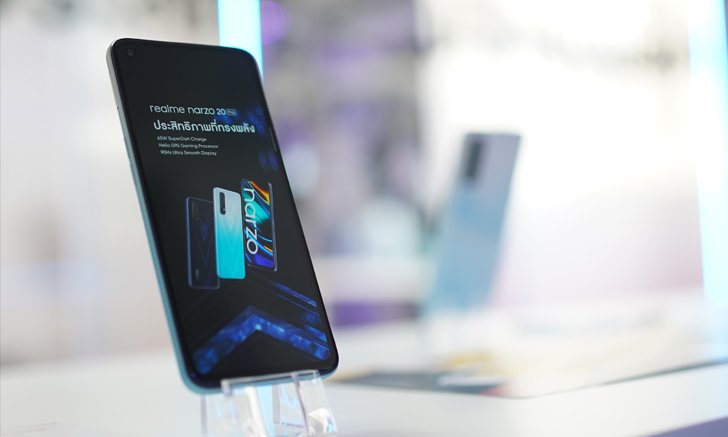 realme unveils a new series of smartphones, realme narzo 20 Pro, powerful performance For gaming Ready to give smartness to life with realme Watch s and realme Buds Air Pro
realme, the fastest growing smartphone brand in the world Ready to reveal a new series of smartphones like realme narzo 20 Pro packed with power With the MediaTek Helio 95 gaming chipset, complete the game experience with a 90Hz screen, smooth playback and 65W SuperDart Charge technology, fast charging even while playing games.
In addition, it also comes with AIoT products that are built on the good response with realme Watch s smart watch. That comes with a distinctive design 1.3 inch large touch screen, automatic brightness adjustment. 15-day battery life and health care mode like real-time heart rate and blood oxygen measurement and realme Buds Air Pro wireless headphones with high-performance noise cancellation, 35Db low-latency mode. Advanced 94ms And lasts 25 hours                                   
In addition, realme celebrates the number of shipments of more than 50 million smartphones worldwide. In just 2 years, it also set a brand record with the highest number of shipments in the third quarter of 132% and with the trust and confidence of users, realme has expanded to more than 61 markets worldwide by ranking 5 out of 13 markets around the world in 2 years and ranked 7th in the world
narzo master of thunder Symbol of power and speed Ready to transmit power to realme smartphones to offer the best gaming experience to the new generation, realme recognizes this importance and has led to the narzo smartphone series. That combines the power of the MediaTek Helio G95 chipset, which is a chipset that focuses on playing games on The fastest smartphone By working together with the latest CPU, GPU, high-speed RAM, and powerful AI, realme narzo 20 Pro delivers a seamless smartphone experience.
Complete the entertainment moment With fast charging technology, 65W SuperDart Charge that can charge a large 4500 mAh battery 100% in just 38 minutes, even when playing hard games can charge the battery 47% in just 30 minutes, safe with 10 sensors. In temperature sensing, a built-in NTC Thermistor monitors temperature changes during charging and can dynamically adjust charging capacity. With cooling
The display screen is 90Hz Ultra Smooth, allowing the touch screen to flow smoothly. With a 6.5 '' screen, a perforated camera for a full-screen display area with a 90.5% screen-to-body ratio for a truly immersive viewing experience of movies, videos or playing games.
Raise the level of health care to be more smart with realme Watch s with a unique design 1.3 inch large color touch screen showing vivid and realistic colors. With automatic screen brightness adjustment With omnidirectional light sensing sensor It also has a health care assistant mode.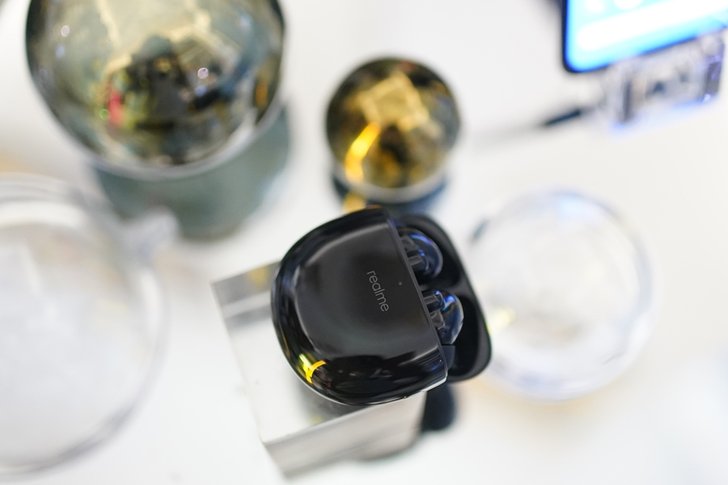 Real-time detection of heart rate Use high quality PPG sensor, which is fast and accurate. By monitoring the heart rate every 5 minutes, 24 hours a day, measuring blood oxygen levels. It will alert you when your blood oxygen is below the threshold and Sport Mode supports 16 sports types and more. It also comes with a large 390 mAh battery that can be used continuously for up to 15 days, charging to 100% in just 2 hours.
realme Buds Air Pro wireless headphones that are ready to fill the world of music Comes with a high-performance noise cancellation system This will cut a wide range of noise while consuming low power. There are two microphones for active noise cancellation.
สล็อต
 By reducing noise up to 35dB, supporting sound quality, low latency, only 94 milliseconds for Gaming Mode and a large 486 mAh battery capacity allows users to use the battery for up to 25 hours.
Be the first to own AIoT products, realme watch s comes at a price of only 2,999 baht and for realme Buds Air Pro comes at a price of only 2,999 baht, released on November 11th through online channels Lazada and Shopee
realme narzo 20 Pro new smartphone series Packed with the best gaming chipset Smooth screen and fast charging technology Comes at a price of only 8,499 baht
special! realme has organized the 11.11 Salebration campaign only on November 11, can order realme narzo 20 Pro at a special price of only 7,499 baht with a 1-year broken screen warranty, available only at Lazada channels.

limited88

Khách viếng thăm





---
Trang 1 trong tổng số 1 trang
Permissions in this forum:
Bạn
không có quyền
trả lời bài viết