Trang 1 trong tổng số 1 trang
Covid: How to survive a winter lockdown, from those who've done it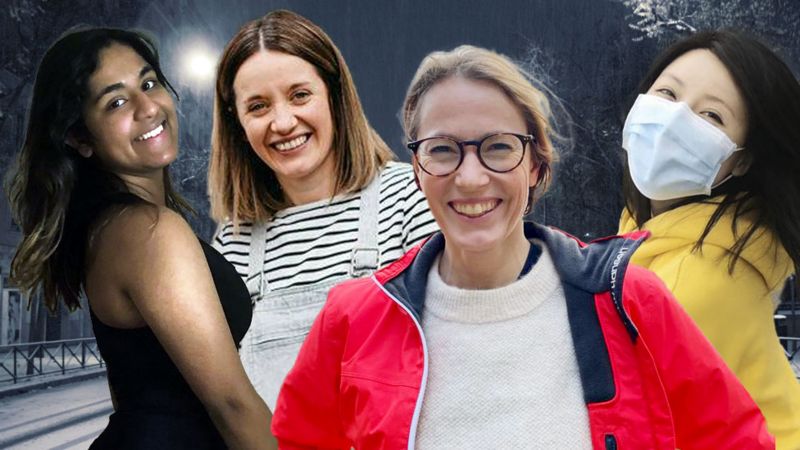 As the dark nights draw in ever earlier and ever colder, the prospect of winter lockdowns across the UK are filling many
of us with dread. But millions of people across the world have already experienced coronavirus lockdowns often in
sub-zero temperatures - so what can we learn from them?
The mindfulness researcher at the University of Tromsø says my line of questioning - about how to "get through"
the cold months - is a big part of the problem. She says Brits often see winter as "something to endure" rather than
"really embracing winter for what it's worth".
She says adopting a "positive winter mindset" could help us cope with the stresses of a lockdown at this time of year.
For example, instead of moaning about not being able to meet up in big groups, be grateful that we can wrap up
warm and go on a winter walk with one person from another household, Ida says.
Cycling to work in the snow or meeting friends outside (at -8C) with a flask of coffee were two ways Ida coped with
"the long Covid winter" - but she says people in the UK can do far less extreme things to enjoy winter during lockdown.
Ida's top tips:


Get a winter wardrobe (she says British rain coats aren't enough, so layer up!)

Light candles to give yourself a comforting break from the darkness outside

Try to take notice of nature and small things around you, like a tree or a ray of sunshine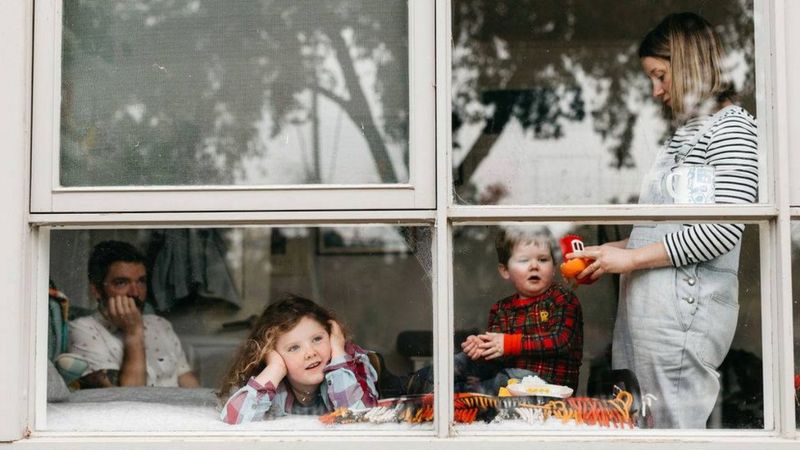 The luxury of a hot bath helped Rowan Bruce to face the mental pressures of a 112-day lockdown in Melbourne.
Rowan found that running a bath, pouring a glass of wine and watching a film or TV programme - all at the same
time - became one of the highlights of his week. He particularly enjoyed watching travel shows presented by
the celebrity chef, Anthony Bourdain: "If I can't travel, I'll travel with him instead."
"It's something I'd never really done before, and now it's my favourite thing to do every Saturday," says Rowan, 36,
who works at a local brewery. "It's got to the point where everyone knows that between 3:30pm and 4:30pm every
Saturday, I'm probably in the tub." He says the ritual provided structure to his day and became the perfect way to
spend a cold afternoon in lockdown.
Rowan's friend, Gillian Nix, agrees routine is important - such as dragging her young children out for a daily morning
walk - but she says trying to think of fun activities to fill the time can lead to burnout.
Gillian says she and her husband, Chris, were full of energy and ideas at the beginning of lockdown. They would
organise "country days" with their children Alice, six, and Otis, three, where they cooked food, dressed up, and
watched films from a different country each week. "But now we're just really tired of being at home with the kids
and thinking of things to do. It feels like pure fatigue," she says.
In her lowest moments in lockdown, Gillian, 38, said it was important to be kind to herself. "Allowing yourself to
have a bad hour where you just put on kids' TV or YouTube or whatever, that's fine. This isn't your normal parenting
style.
"Before lockdown we would go on day trips, to the beach, or to art galleries, and go out, [but] you can't judge
yourself on now because it's not the normal thing. So take it hour by hour."
Do not want to miss the details of this story can be followed here. :
slotxo

lily9889




Tổng số bài gửi

: 27


Join date

: 28/09/2020



---
Trang 1 trong tổng số 1 trang
Permissions in this forum:
Bạn
không có quyền
trả lời bài viết